Site relaunch: San Diego Book Project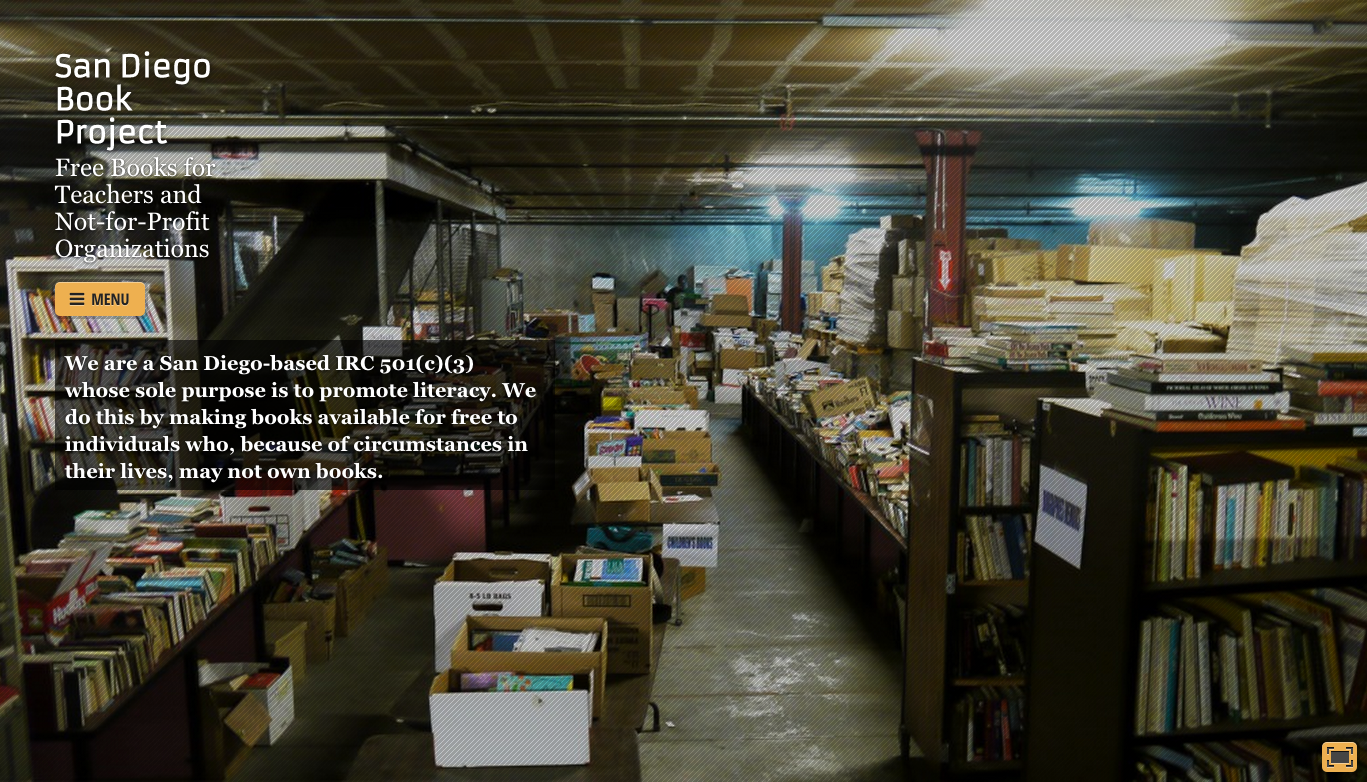 San Diego -The San Diego Book Project is a San Diego-based IRC 501(c)(3) whose sole purpose is to promote literacy by offering free books for teachers and not-for-profit organizations.
The site's primary function is to advertise the monthly distribution day which is done with an automatic recurring event in the system calendar.  The secondary purpose is to answer questions about what the experience might be like and about the book distribution.