Site Relaunch: JackWhyte.com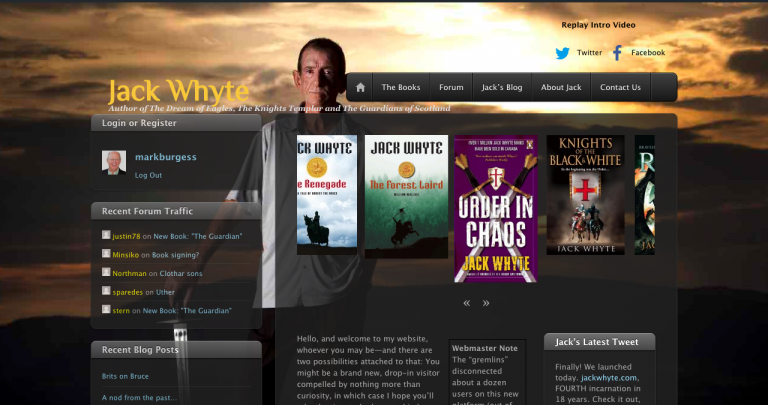 Canadian author Jack Whyte published The Skystone as the first novel in his original series A Dream of Eagles, (known in the United States as The Camulod Chronicles) and it was published in Canada, in 1992, by Viking Press, a division of Penguin Group, Canada, Inc., now known as the Penguin/Random House Group. And since that time, the series has been published and widely distributed internationally.  All 9 books in the series were critically acclaimed and achieved Canadian Best-Seller status on the Toronto Globe & Mail's Top Ten Best Seller list. In addition, Mr. Whyte has published trilogy on the Knights Templar and another called The Guardians of Scotland in addition to his biography "My 40 years In Canada."  Mr. Whyte and Diana Gabaldon, author of the series "Outlander" which became a television series, host the Surrey's Writers Conference in Vancouver every fall.
You can read more HERE on the history of the site.