Site Relaunch: Hotelguru.com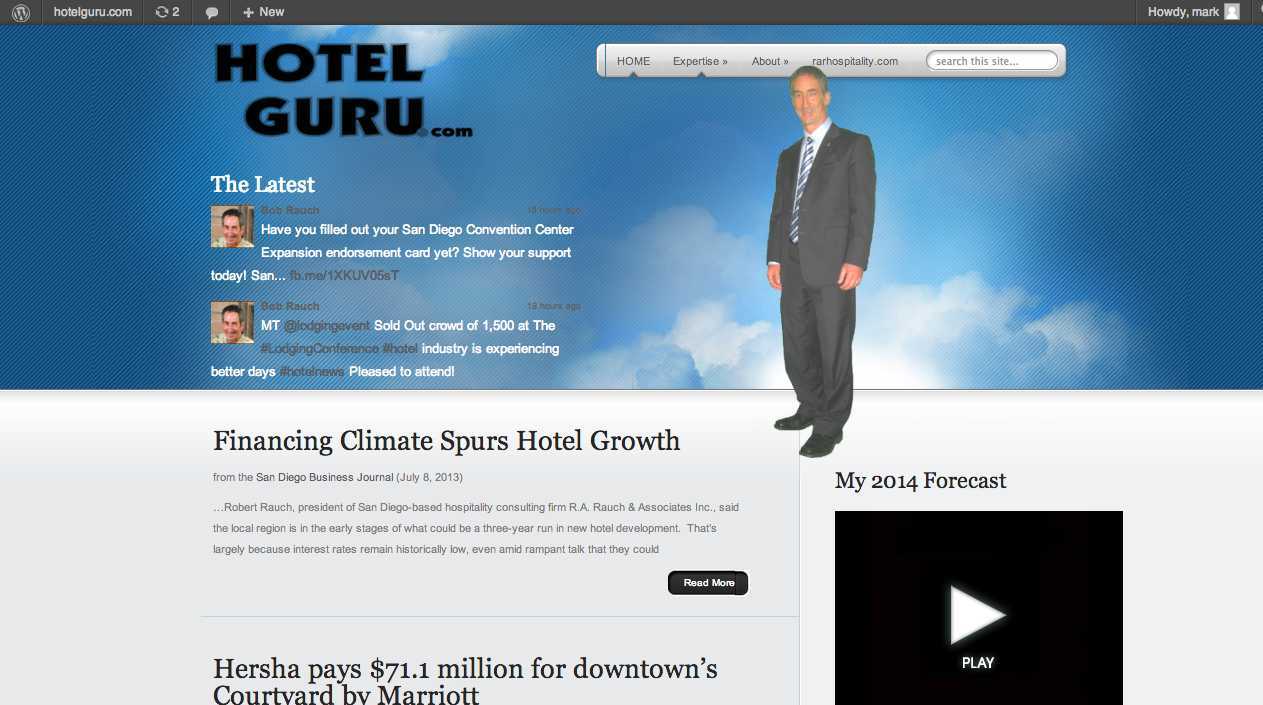 San Diego, CA September 18, 2013 – With a re-organization of his company R.A.Rauch and Associates to rebrand as RAR Hospitality, expanding to incorporate now 17 hotels under management, HotelGuru.com was reconceived to place more focus on Bob Rauch, founder and President of RAR.
The site streams a news feed of Bob's frequent appearances in local and national media along with announcements of the informative hospitality conferences his company stages.  (The site maintains a registration system for those events.)
The site also offers other resources to hoteliers including Bob's quarterly forcecasts and a handy Do It Yourself manual for Hotel Management which can be purchased through the site.