Site Relaunch: Air Law Institute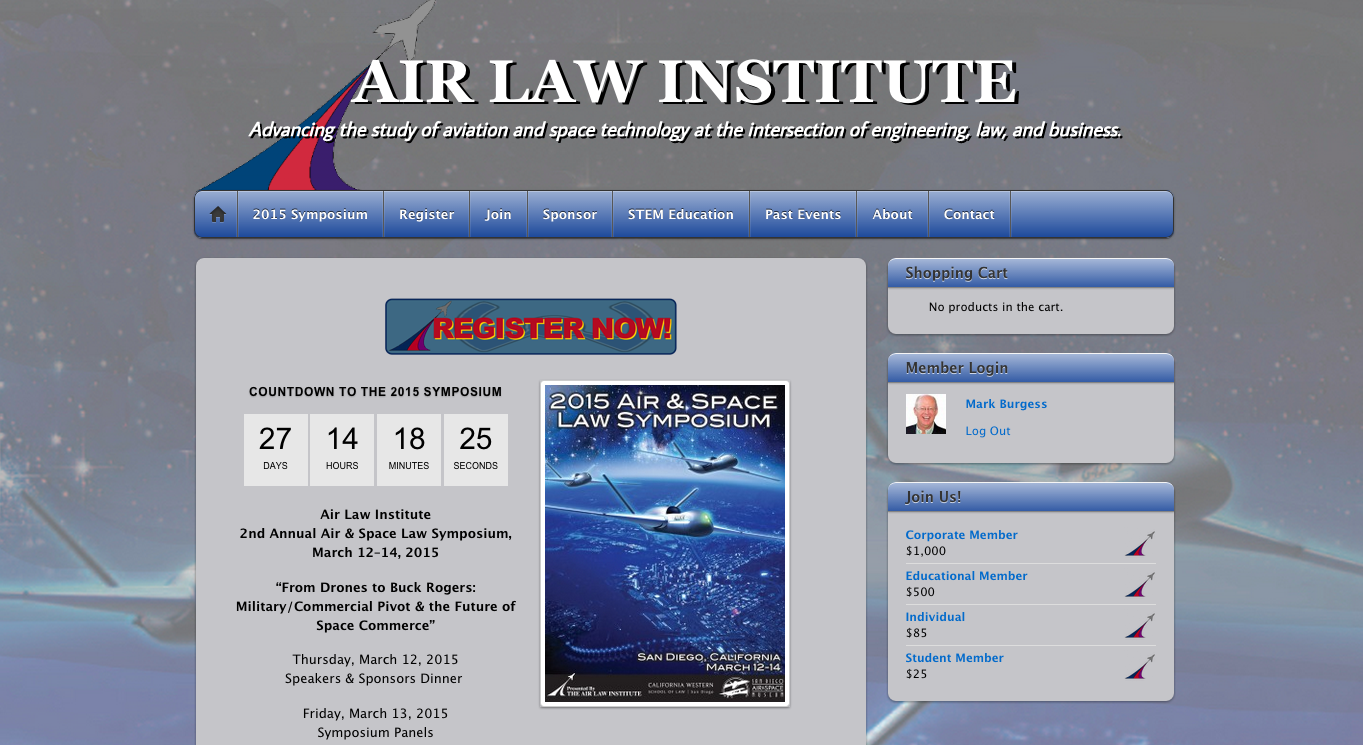 San Diego, CA – With the approach of their 2nd annual Air & Space Law Symposium, the Air Law Institute expanded it's web site for serving a new layer of sponsors, members and ticketing for their symposium.  Founded anew in 2013, the Air Law Institute is committed to advancing the study of air and space law at the intersection of engineering, law, and business. The Air Law Institute was founded in the spirit of the original established in 1929.
The supports purchase of sponsorship and membership or simply entrance to the symposium.  With linked products, if an industry participant joins the Institute, they are automatically given a login to the web site.  Their purchase confirmation email also contains a link to their profile where they can print the ticket to the symposium included with membership.  That ticket contains a QR code that Institute staff can scan from any smartphone or tablet with a QR reader that will load a Check-In button that will automatically record attendance.  In addition, for special circumstances, the site supports customizable coupons that are issued for corporate members and major sponsors who have earned additional discounts on tickets and membership.