Site ReDesign: OldTownSanDiego.org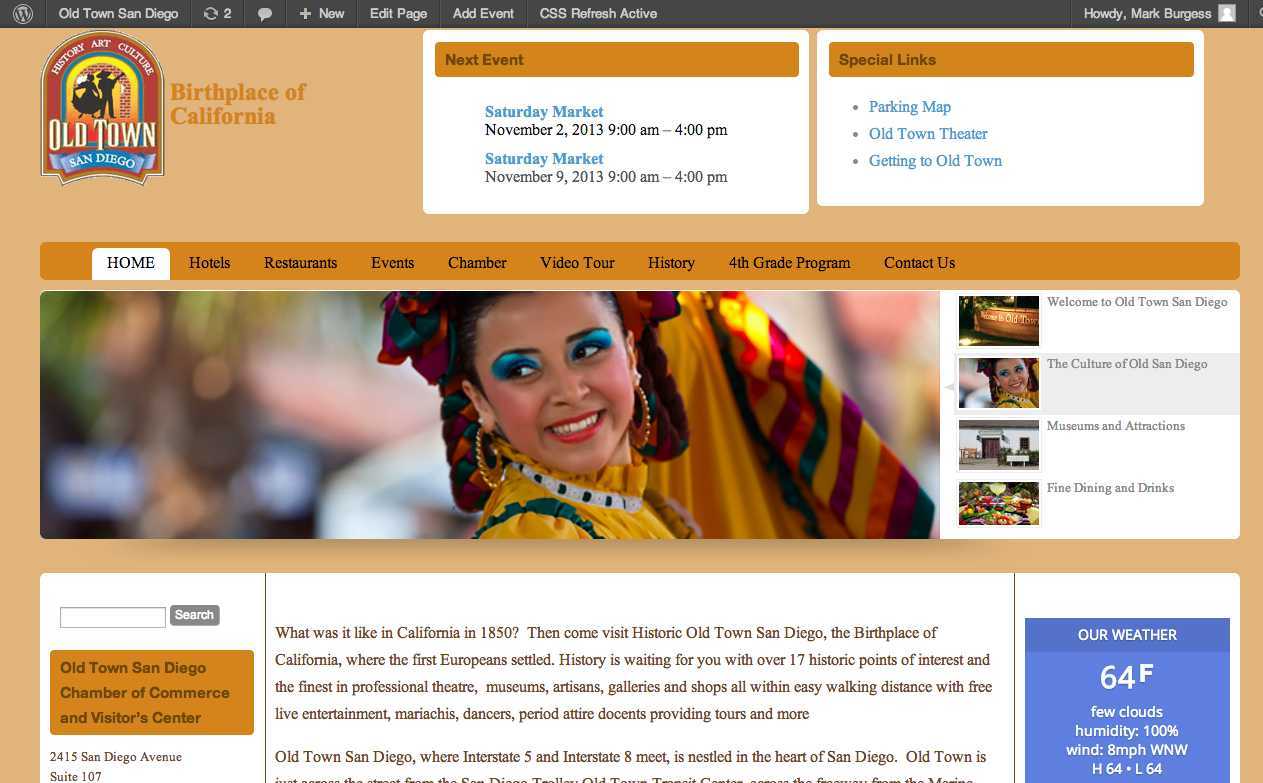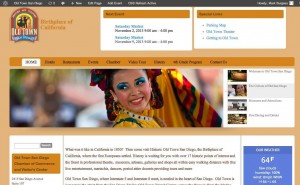 October 30, 2013, San Diego, CA – After two years running, the Old Town Chamber of Commerce and Business Improvement District ordered a redesign of their website.  The site serves as a directory of all of the businesses in Old Town; a calendar of events for both general interest events like the Art Festival and Cinco de Mayo but also for Chamber business events and meetings; and as a distribution point for literature and forms.
Every business is listed on the site that has a City Business license registered within the confines of the Old Town Business Improvement District – bounded by Washington St in the south, Interstate 8 to the north; Presidio Park in the east and Pacific Highway in the West.
The site was originally built in the Joomla CMS (Content Management System).  The new site is deployed in the WordPress CMS with a more robust business directory and calendaring system.  Additional facilites are built into the system and will be deployed over the next year.