Site Launch: Women in Aviation – San Diego Chapter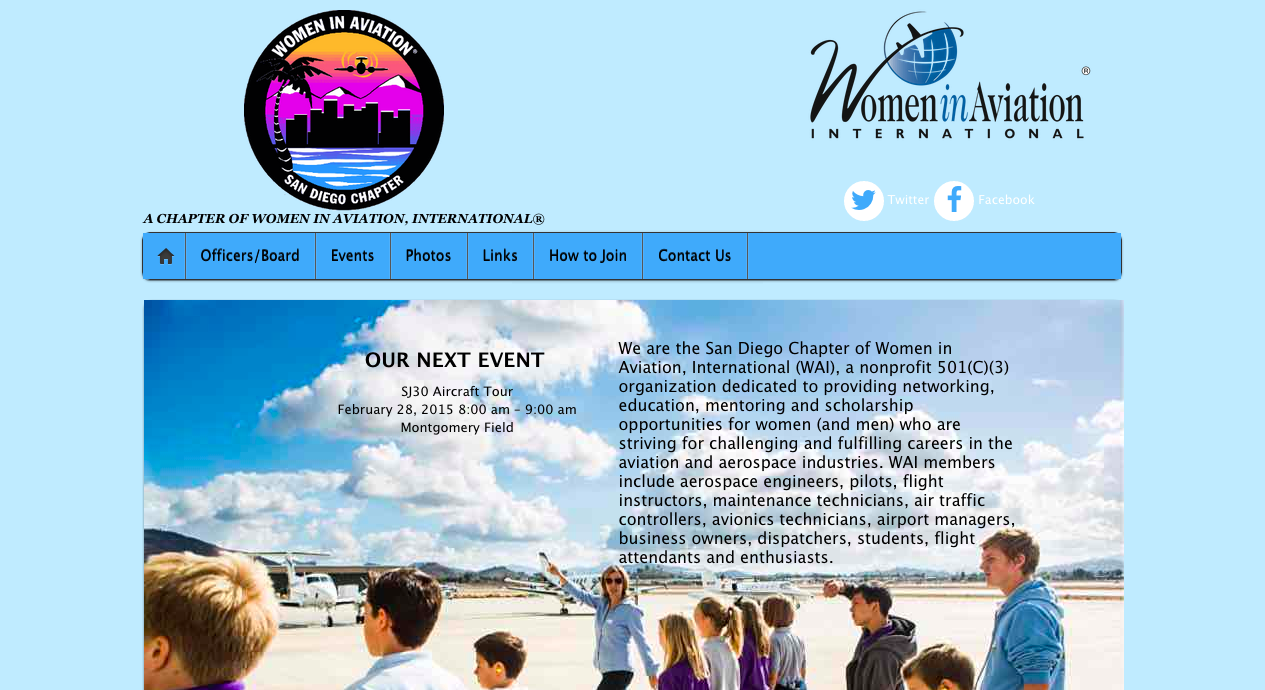 San Diego – The San Diego Chapter of the Women in Aviation International has opened. It is a nonprofit 501(C)(3) organization dedicated to providing networking, education, mentoring and scholarship opportunities for women (and men) who are striving for challenging and fulfilling careers in the aviation and aerospace industries.
Integrating the event calendar, the system supports a list style presentation of upcoming events as well as the next event on the home page from a single event entry in the backend.  In addition, the site serves the membership with biographies of the board members and the dual branding for the local chapter alongside the logo of the national organization.
(Site revision since launch not by Page Mountain)