Site Launch: Wine Vault & Bistro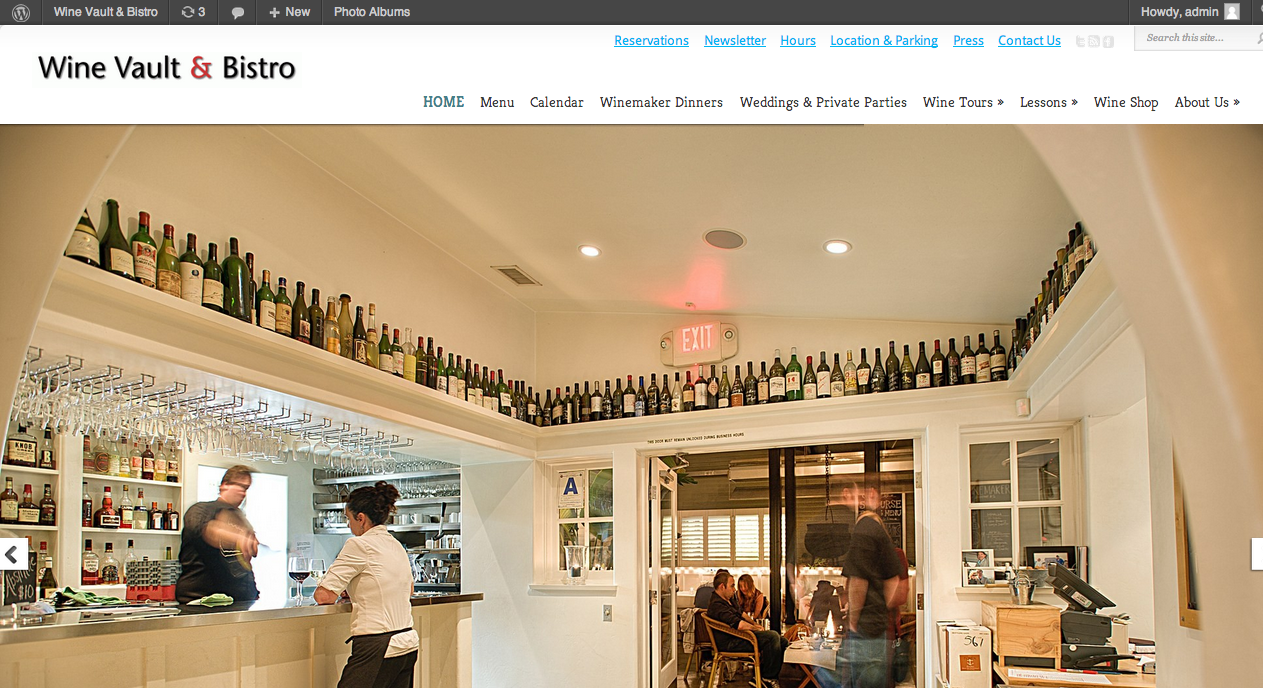 San Diego, CA April 2, 2013 – Zagat's review tells a good story of the Wine Vault.  It is an eclectic dining experience. "With "scrumptious, thoughtfully prepared" Eclectic fare, "well-chosen" wine pairings and "bargain" prix fixe meals, "you can't go wrong" at this "hidden treasure" in Mission Hills;"
A redesign project, the old site presented a calendar, but the rest of the content on the new site was either tucked away or missing and the breadth of the Wine Vault experience needed to be shown.  While the primary logo of the old site gave some sense, photographs of the facility, the food and the experience to be had were key.
Reflecting the high standards of the owners Chris and Mary Gluck for simple but elegant presentation, winevaultbistro.com presents sample menus that range from holiday meals to private parties to the regular prix fixe dining.  While you'll relish the food and wine to be had on site, there is also a catalog with hundres of
photographs of the bi-annual wine tours organized by the restaurant.  3-4 days of inside tours of the worlds best and most interesting winemakers, vineyard and even sometimes the cocktail and beer experts.
Lastly, if you're looking for an easy way to enhance your contact with wine, there are simple, clearly written lessons that cover everything from how to smell a wine to tips on how to get the most from tasting it.
(Site revision since launch not by Page Mountain)