Site Launch: Tony Gwynn's Camp 19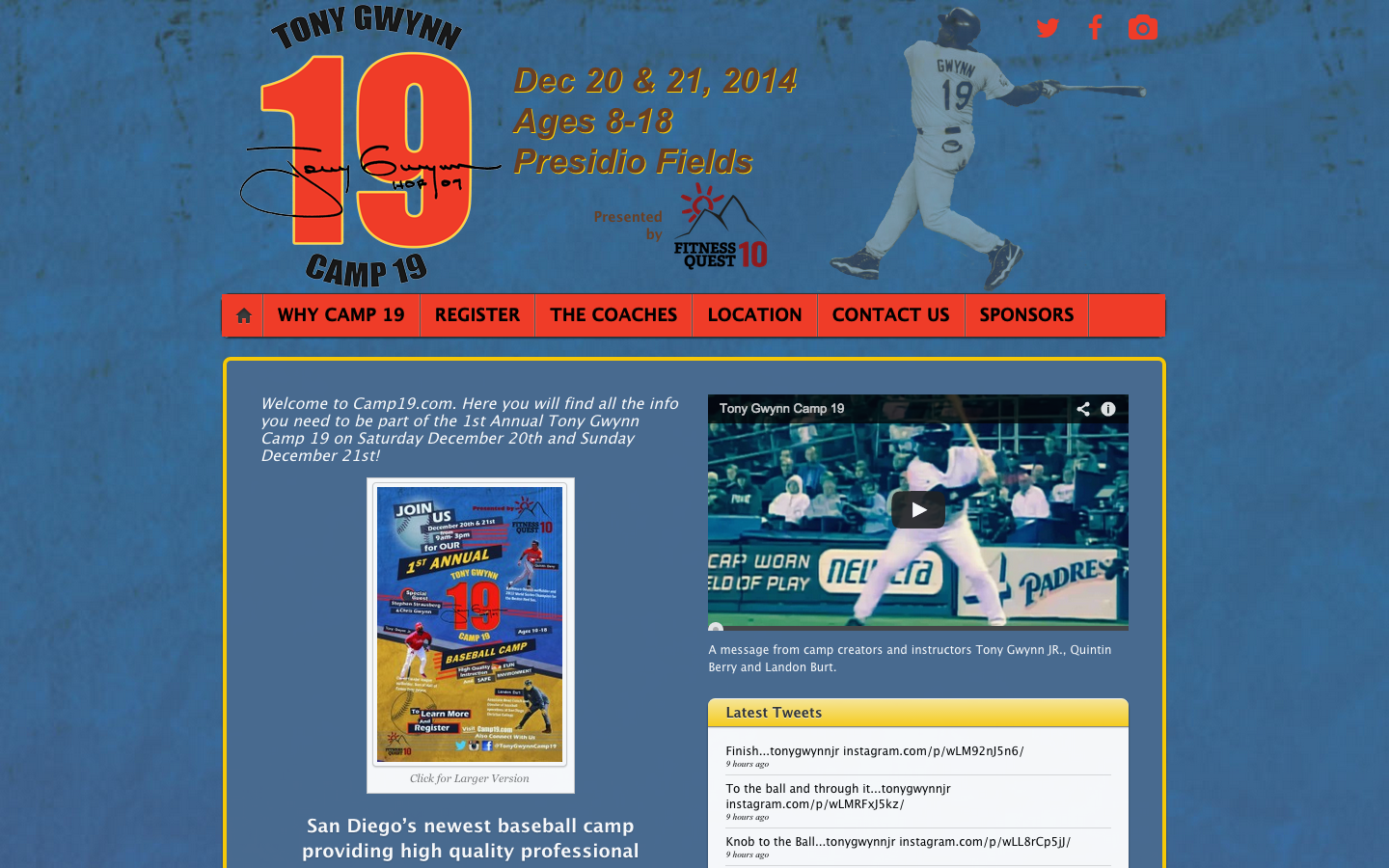 San Diego, CA – Tony Gwynn Jr., Quintin Berry of the Baltimore Orioles and Landon Burt, Associate Head Coach at San Diego Christian College played for Tony's dad in their college years at San Diego State University and gained invaluable knowledge not only as baseball players, but also as men. They attribute so much of their success to the tutelage and leadership of Tony Gwynn Sr. In honoring his legacy, they have created the Tony Gwynn Camp 19 baseball Camp to GIVE what have been GIVEN to the future of this game.
The site integrates video, social networking and both on and offline registration for the campers with email confirmations of the online purchase of registration that also send email to staff with the extra questions related to player skill levels and interests as well as requiring a medical release before purchase is completed.
(Site revision since launch not by Page Mountain)