Site Launch: SanDiegoCarCare.com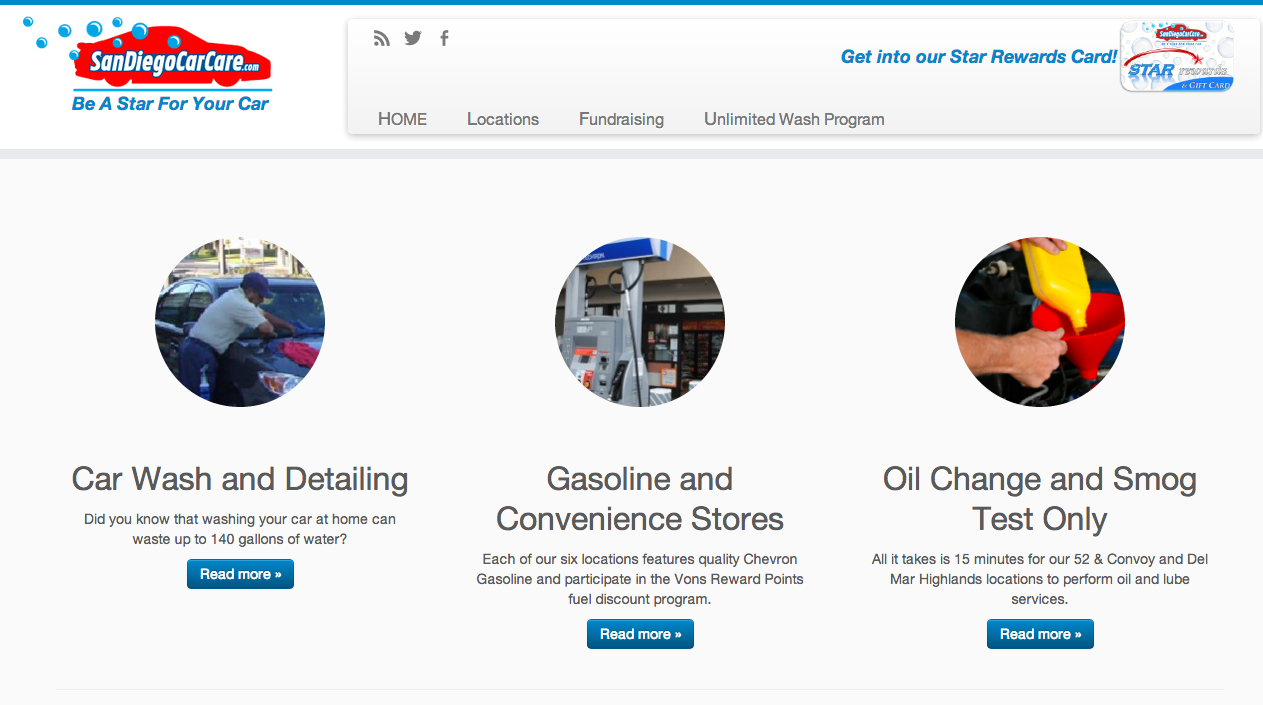 San Diego, September 11, 2013 – T. Fetter and Co., Inc. DBA San Diego Car Care was founded in 1978 with a simple vision: provide the best car wash available at a reasonable price. From its humble roots, T. Fetter and Co., Inc. has grown to be one of the largest car wash owners in San Diego, washing over 400,000 cars and detailing 30,000 more every year. The company is also a long-time member of the Western Car Wash Association and the International Car Wash Association.
The previous site had been written in Joomla 1.5 and was proving vulnerable to attack.  First the old site was moved into a more secure environment and then ported over to WordPress with a major restructure of presentation.  The previous site had presented most of the content at a single level of focus.  The new version aims to provide an easy method to direct the user to content they are mostly likely searching to find.
In addition, with the restructure, tasks that had been manual efforts before are now automated including coupons and connection to content sources (Facebook) outside of the site as well as an enhanced SEO profile and customer messaging system. Other processes added to the site architecture include automated backup of both the static site content like images and the database holding the rest of the content.   And all of the previous URLs from the old Joomla installation are redirected to their most closely matching content type.
(Site revision since launch not by Page Mountain)