Site Launch: D2 Equity Capital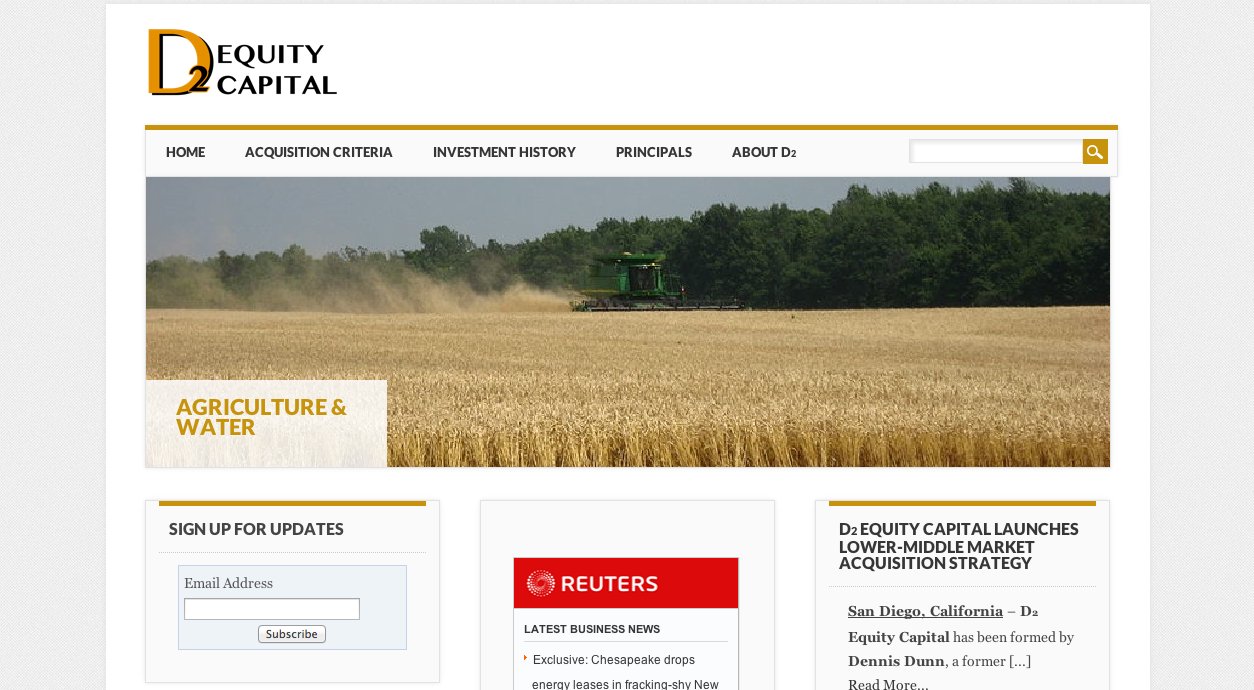 San Diego, August 7, 2013 – D2 is led by Dennis Dunn, a former Managing Director of Carlisle Enterprises, LLC, a highly successful private equity firm based in San Diego, California. During Dunn's tenure from 1992 to 2012, Carlisle invested in over 30 platform companies, with aggregate annual sales in excess of $5.0 billion, operating in a wide variety of industrial manufacturing, industrial service and consumer industry segments.
This site uses WordPress with an em  ail sign up connection to Mail Chimp for building a list of those interested in talking with D2 or doing business with the company.  You can quickly learn who is behind the company as well as what kinds of companies D2 is interested in acquiring.