Page Mountain Work Recognized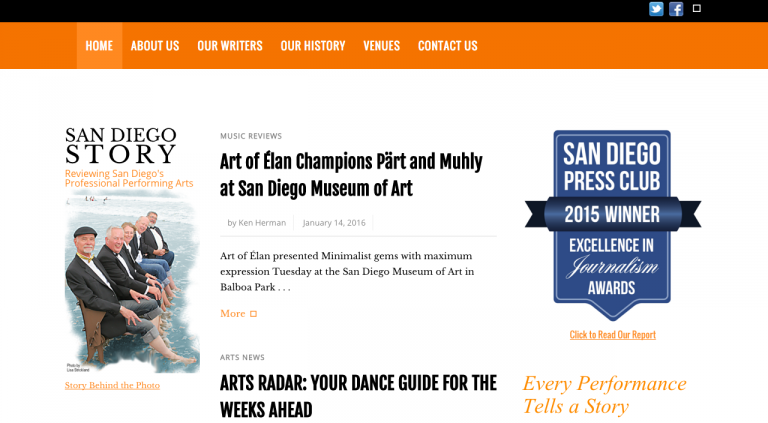 Two sites built by Page Mountain LLC and Mark Burgess are honored to be included in the customer showcase for Themify.
Using tools from themify.com, we built SanDiegoStory.com as Mark is the Managing Member of Critics LLC where he serves as Publisher for the site, working with the best arts and culture critics in San Diego. The site
received "Best Entertainment Website" in San Diego by the San Diego Press Club in an award juried by members of Press Clubs in other cities. The site served over 28,500 readers in 2015 who read nearly 100,000 pages of reviews. The reviewers covered over 53 presenting organizations at 63 venues in San Diego in 242 reviews in 2015.
Using a similar tool set from Themify, including a nifty panel system for presenting staff bios without leaving the page, Page Mountain started work on the Oak Energy site (oces.com) from a cool design created by Project X Brand Labs with Jen Weisman and Sarah Beckman. We merged their good work on branding and graphic design with the requirement from the client for a one page site.