New Application: Physicians Toxicology Report System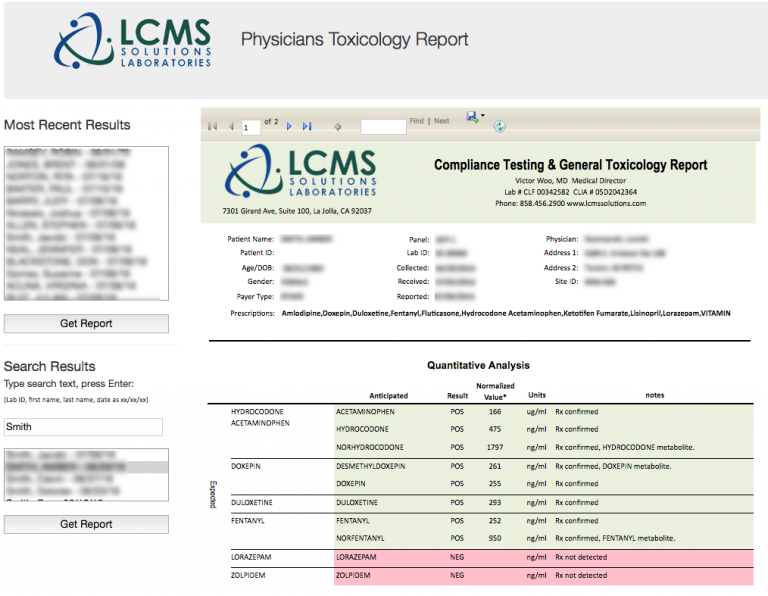 San Diego, CA – Headquartered in La Jolla, California and primarily serving the western and southwestern regions of the United States, LCMS Solutions utilizes state of the art Liquid Chromatography Mass Spectrometry equipment for Urine Drug Testing.  We support healthcare professionals involved in therapeutic, rehabilitative, and recovery services. LCMS is CLIA certified and meets all regulatory, fair billing practice and state and federal requirements.
The LCMS Physicians Toxicology Reporting System provides an interface for physicians and their office staff to access the results reports generated from the LCMS lab testing equipment and methods.
Private URL